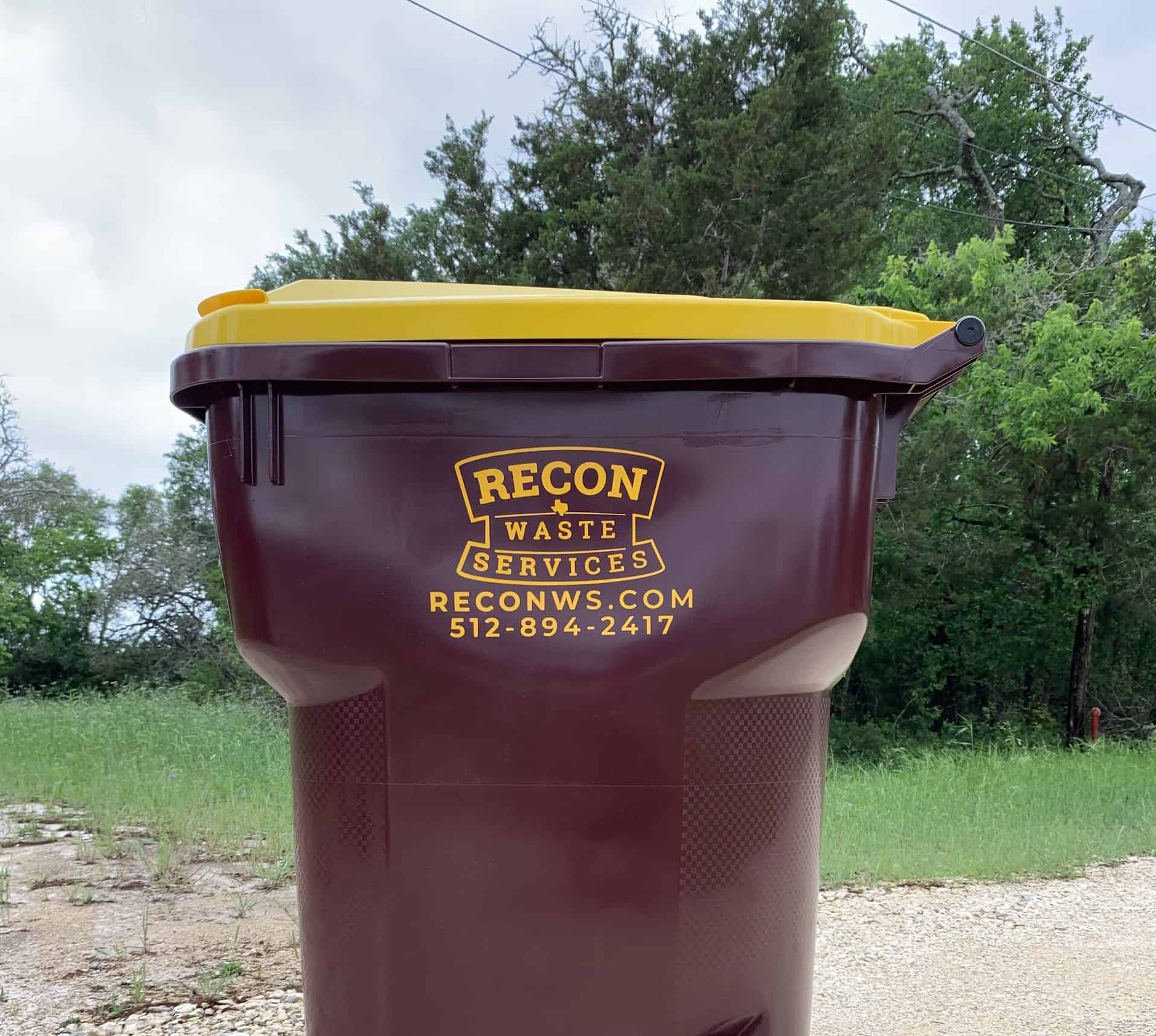 Curbside Recycling Services
Tired of wondering if your recycle is being picked-up is this week? We provide a 96 gallon Recycle cart that gets picked-up EVERY WEEK with your trash, as it should be. Ever question if your recycle is ACTUALLY being recycled? Our dedicated truck picks up your recycle and delivers it only to certified recycle centers. It's important to us too! When you call Recon Waste Services' Customer Service, a residential representative will be happy to review our services and rates with you for your particular community. We will suggest the right service that best fits your household needs.
MORE INFO
Recon Waste Services is a local family owned business that began servicing Central Texas in December 2006. Since then, we have grown steadily due to our commitment to customer satisfaction. Recon Waste Services prides itself in providing responsive and dependable waste collection services at competitive rates for the residential areas that we serve.